ABOUT US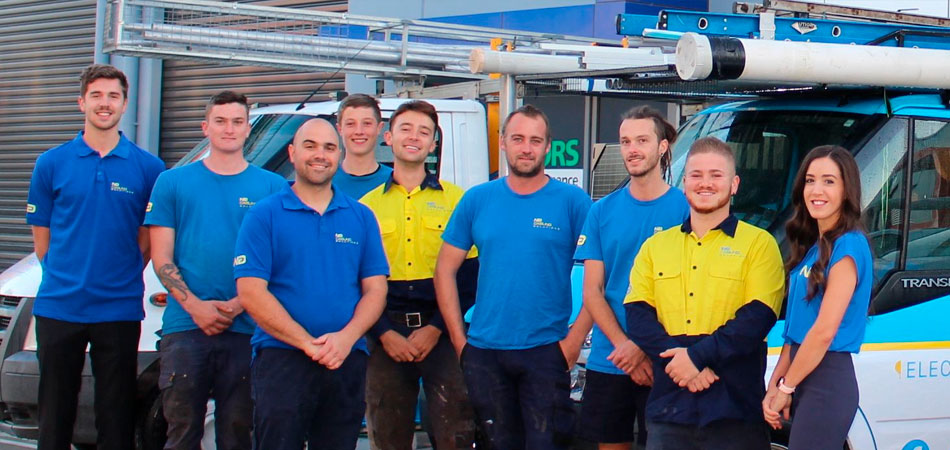 WE'RE ABOUT HAPPY CUSTOMERS
Since 2009, we have established our reputation as Melbourne's one-stop-shop for all our customers' electrical and cabling needs. But like many electrical teams, we started as one man in a van.
Nick (our one-man-in-a-van) made his mark as a Bayside electrician by being prompt, courteous, skilled and reliable. As an A Grade Electrician, he is extremely particular about his work. His attention to detail and highly professional manner meant that his customers weren't shy about referring him to their friends. It wasn't long before the business began to outgrow Nick and his van and he took on one apprentice, then another, then another.
Now N.G Cabling Solutions has a team of highly qualified, incredibly talented electrical maintenance technicians who follow the same creed as Nick himself – exceptional work and courteous behaviour at all times.
Whether it's a small problem, a worrying emergency, a big office fit-out or a complicated renovation, N.G Cabling Solutions can quickly and safely diagnose, resolve and manage all your electrical, solar and cabling needs...and that's something we're incredibly proud of.
Of course, Nick had to put in the hard yards. In the early days, he completed his apprenticeship with an electrical company and then expanded his knowledge working for a security, data and home theatre company. He was then exposed to the solar industry and went on to receive his CEC Installer Accreditation.
When it came to residential and commercial solar installation, Nick found it frustrating that it was a divided industry. There were some companies that sold the solar systems and others that installed them. The significant problems arose when the companies that sold the systems didn't quite understand what was necessary for the installation. Because these were salespeople and not qualified A Grade Electricians, when Nick turned up to a job he would often find that it was actually impossible to install the particular solar system onto the property because it didn't meet industry standards or guidelines. That meant unhappy customers and unhappy sparkies.
So, to eliminate the disconnect, we became accredited CEC retailers ourselves. Now we can advise on exactly the right system for your residential or commercial property, giving you the confidence that when buying directly from an A Grade Electrician who will also install your system that it will actually work, and work well. At the end of the day, we're about happy customers, whether that is a residential customer or a commercial builder. We want to make working with an electrician easy and streamlined, to produce work that is absolutely outstanding, which also makes you want to work with us again. If you give us a ring with any type of electrical issue, we can help, and that's what makes us love the work we do.
Call us today for an obligation-free chat!
CALL 1800 NGCSOL or ENQUIRE HERE